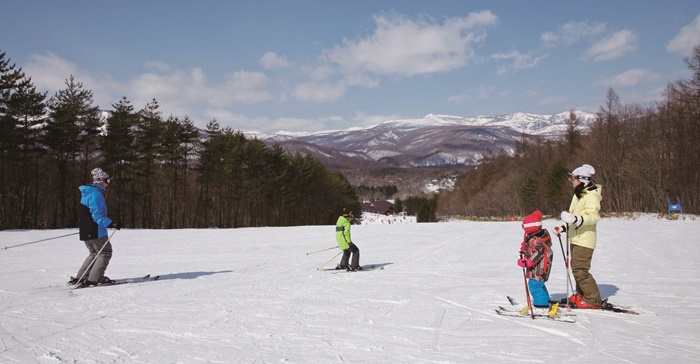 The gentle slopes feature top-quality powder snow groomed to perfection, making them great for small children and families as well as older members thanks to the less onerous nature of the courses.
The Guinness World Record for ski parades, where as many skiers as possible ski down a hill in a line, was established here on the unique, long gentle slope.
No. of runs: 7
Longest run: 2,700m
Average gradient: 12 degrees
Lifts: Three standard, four large (One high-speed covered wide lift and three two-seater lifts)
Operating period: Mid-December to Late March
Night ski days: Start of January to Mid-March (Saturdays only)
*Night ski days open until 8:00PM
*A free shuttle bus runs between the Panorama Ski Area and Shimokura Ski Area.
Lift Price:
*A parent-child day pass can be purchased as a family pass by adding 3,500 yen per extra adult and 2,200 yen per extra child.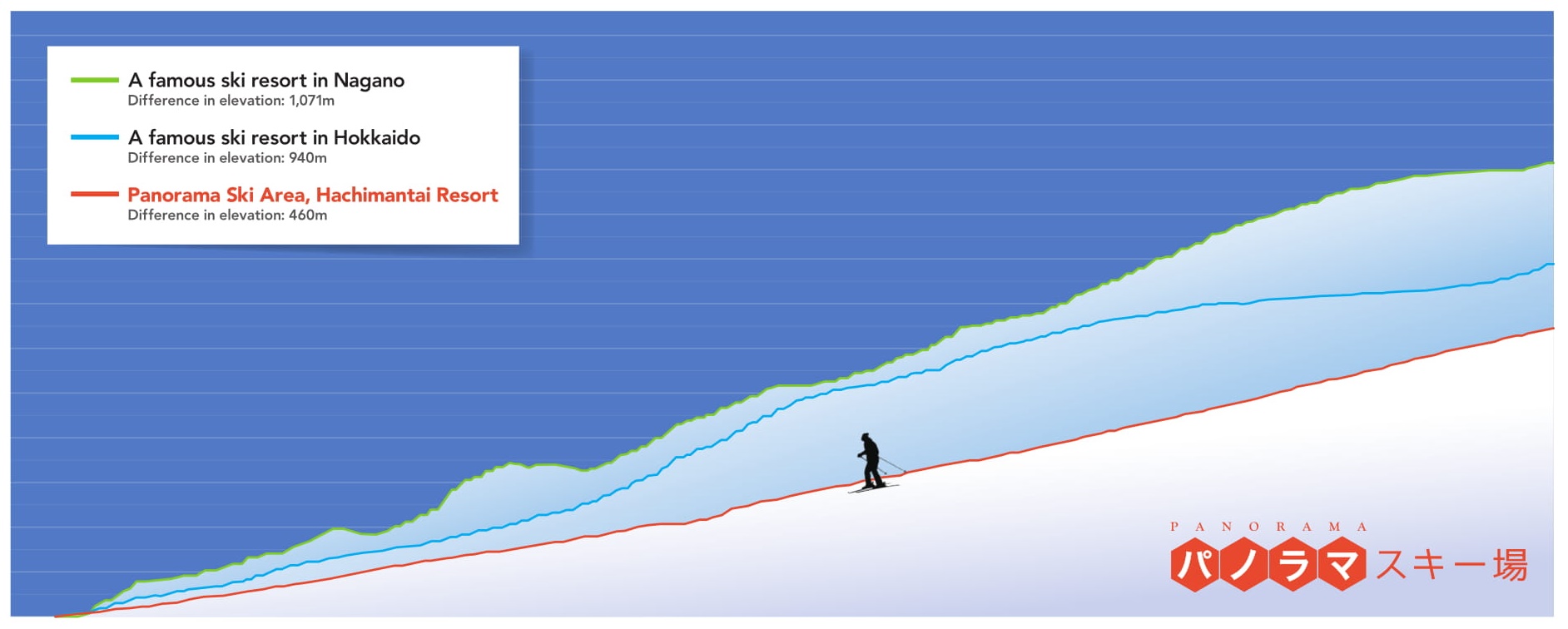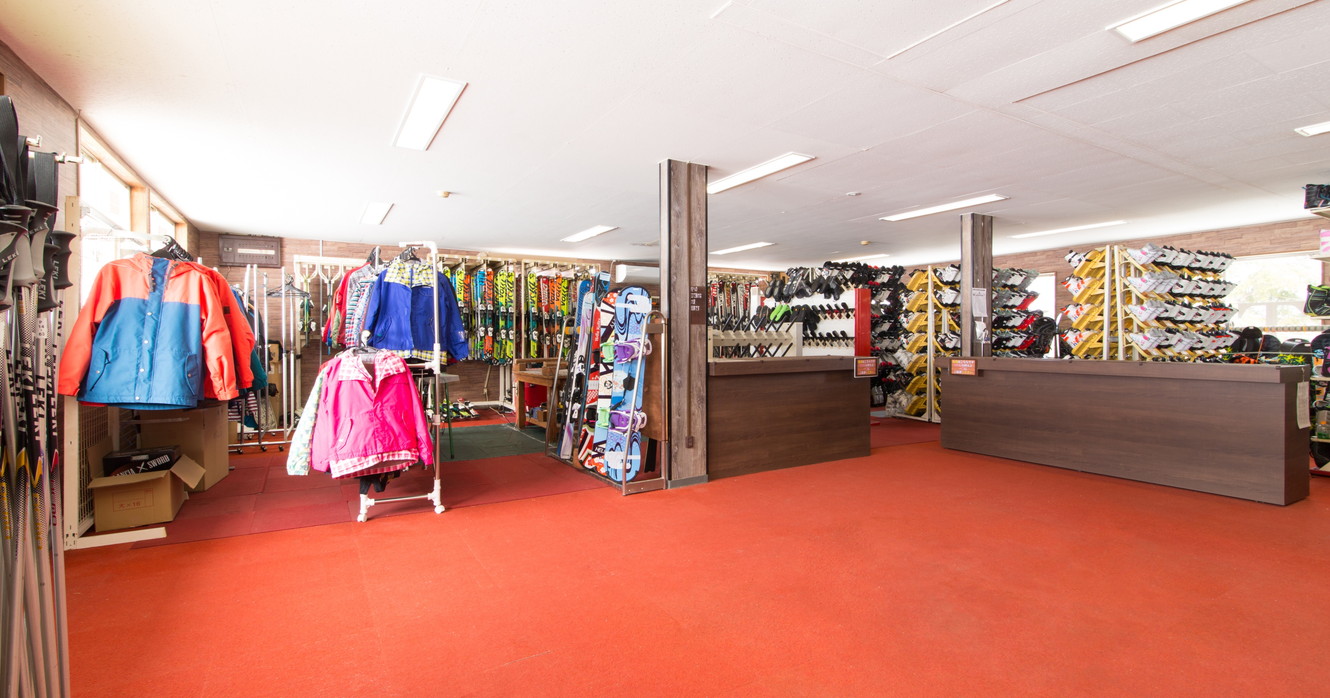 A wide variety of gear is available for rent for all levels, from beginners to experts.
Ski sizes available range from 80cm to 170cm and boots from 15.5cm to 32cm.
Ski / Snowboard set (boots, poles) 
Skiwear
Sleds
Rubber boots 
*Hats, gloves and goggles are not available for rent for reasons of hygiene. Please bring your own or purchase them at the shop.
*Add 3,000 yen per adult and 2,500 yen per child to the prices listed above when purchasing a pass for three days or more.
*Children of elementary school age or below are eligible for the children's price.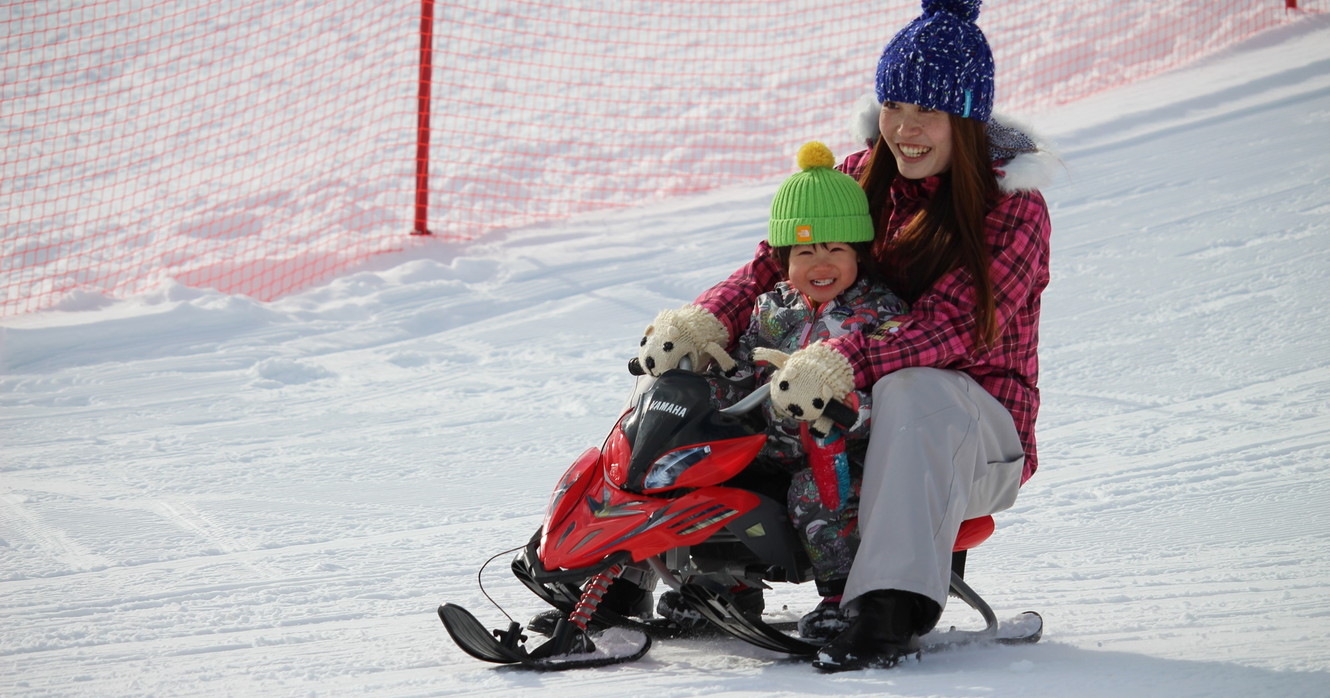 Hachimantai Winterland is a safe and secure spot for small children to have fun away from the slopes.
The area is exclusively for playing in the snow and includes a large array of equipment.
Winterland can be enjoyed by all ages, from children to adults.
Operating period: Late December to Late March
Location: Inside Hachimantai Resort's Panorama Ski Area in front of Hachimantai Mountain Hotel
Equipment: Sleds, Banana boats, Snow mobiles
Operating hours: 10:00AM -3:30PM
Entrance fee:
Elementary school students and above 1,200 yen
Infant 600 yen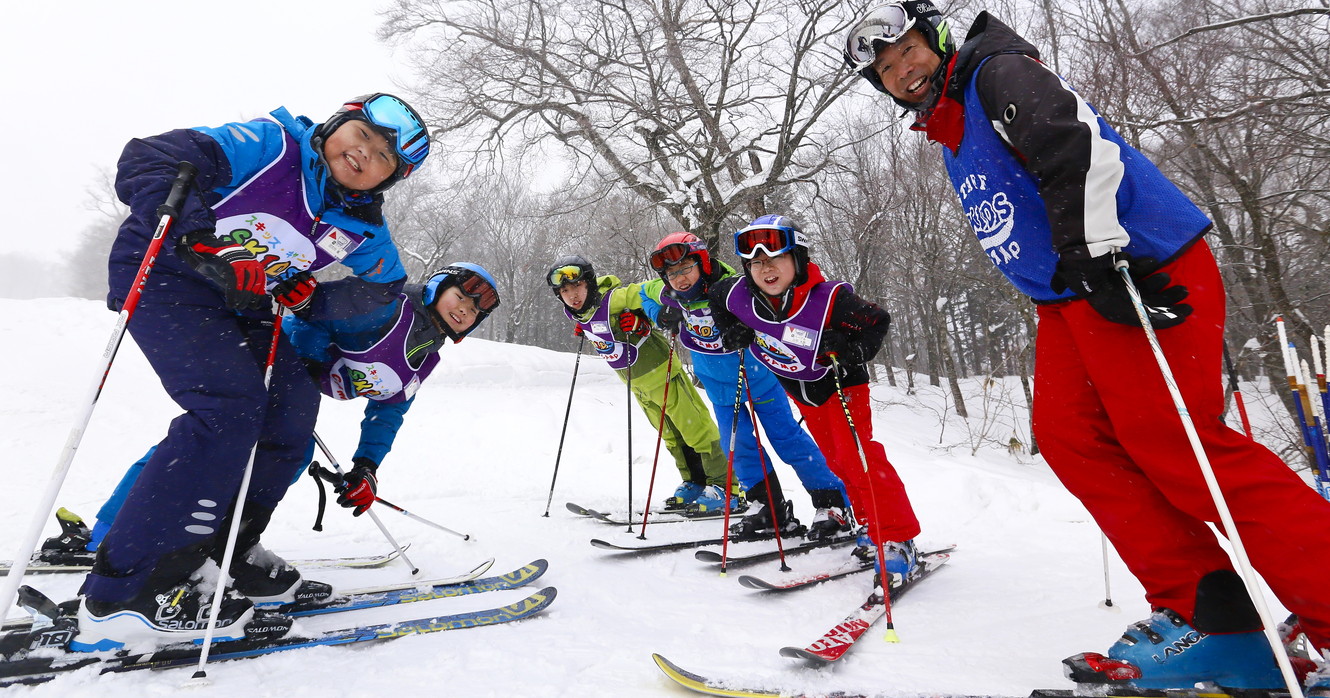 First-time skiers and snowboarders can ride on the snow escalator and have fun with peace of mind.
Operating period: Late December to Late March
Operating hours: 8:30AM -4:00PM
Location: In front of the restaurant Sekirei on the slopes
Entrance fee:
Flat rate 1,000 yen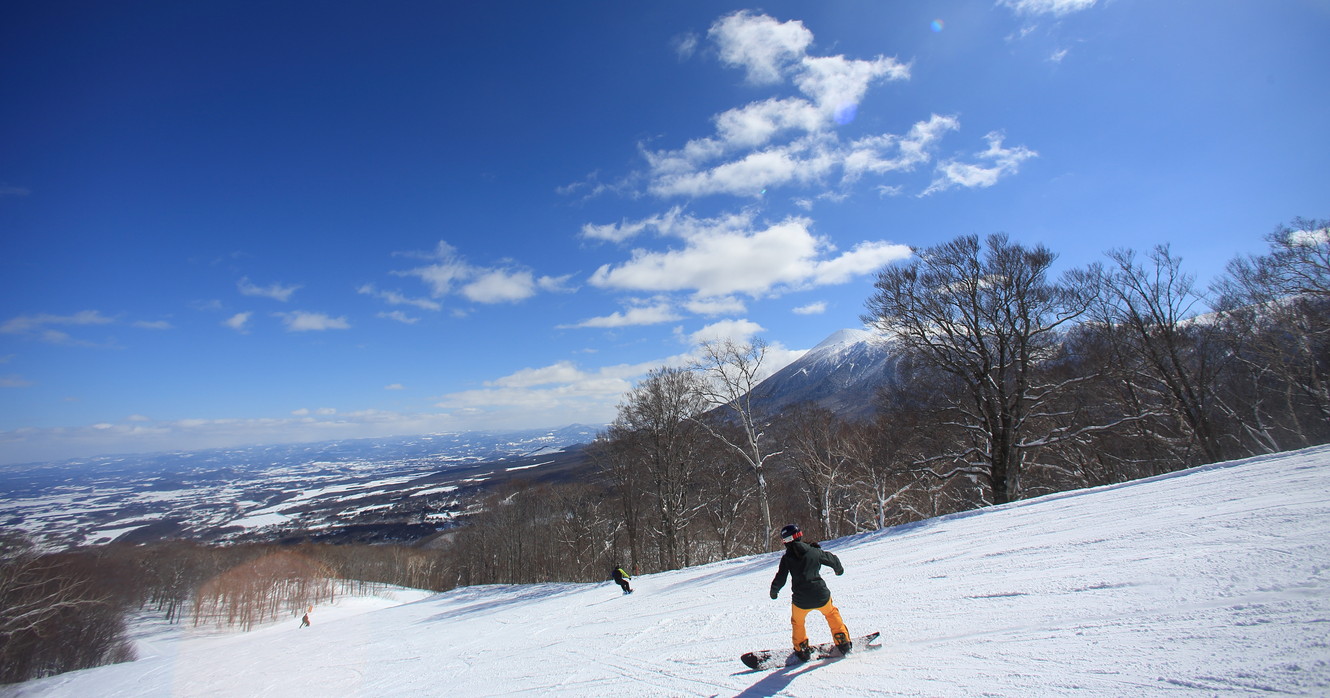 While the wide variety of slopes can be enjoyed by everyone, from novice to expert skiers, the ultralight powder snow makes skiing easier even for beginners with just a little bit of new snow, making the resort very popular.
Steep slopes with deep powder and a tree run are recommended for advanced skiers.
No. of runs: 6
Longest run: 2,700m
Lifts: Three two-seaters
Lift operating rate: 99.4% (average of past four seasons)
Operating period: Mid-December to Late March
Ultralight Powder Snow
The best powder snow occurs when a lot of wet snow falls on the Akita Prefecture side and dry snow falls on the Iwate Prefecture side as snow-laden clouds that develop in the Sea of Japan pass over the Ou Mountains.
In particular, a large amount of top-quality powder snow with minimal water content settles on Mt. Iwate, the highest peak in the range, and on the Shimokura Ski Area in the heart of Hachimantai.
The layout of the Shimokura Ski Area has been designed to limit the impact of seasonal westerly winds and sunshine on each course after a new snowfall in addition to the field being high above sea level where the temperature is low.
This ensures light, good-quality snow that can be enjoyed for a longer period.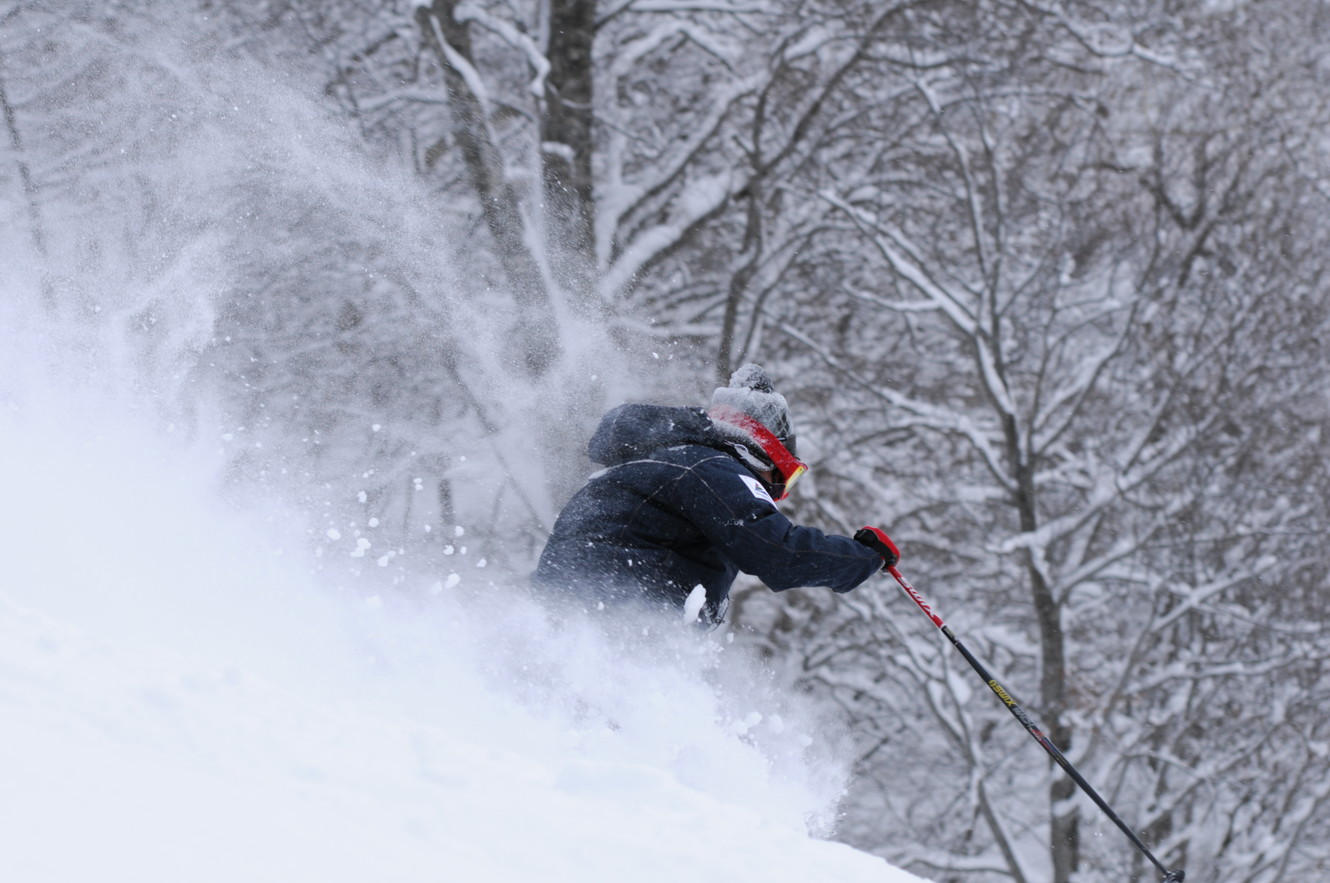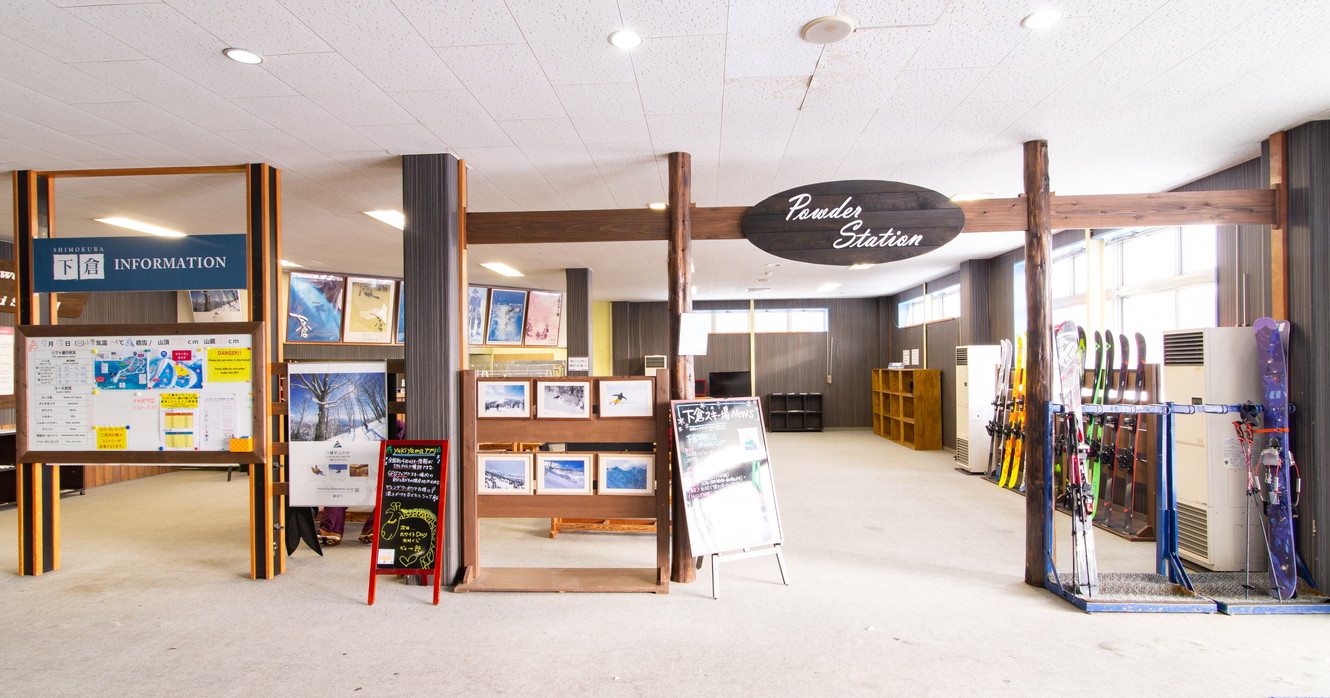 Shimokura Powder Station provides the latest information on the condition of the powder snow for the day.
Fat skis and other equipment can also be rented here for use with deep powder.
A café inside the station serves hugely popular cinnamon rolls made on the premises.
Location: Shimokura Center Lodge 1F Powder Station
Capacity: 50 seats
Operating hours: 8:30AM -4:00PM
We highly recommend the "tree run area" that was opened in the 2019 season for an "ultralight powder snow" experience rated one of the best in Japan.
The run is in the middle of the forest between the White Course and Silky Course.
The section is perfect for intermediate and expert skiers and snowboarders with the technique and experience to traverse through the beech trees on an ungroomed track.
The moderate slope and excellent snow quality make for an invigorating adventure.
Operating period: Mid-January to Start of March (planned)
Children and adults alike are welcome here to learn skiing and snowboarding in a fun way.
Snowshoe Trekking to Nanataki Waterfall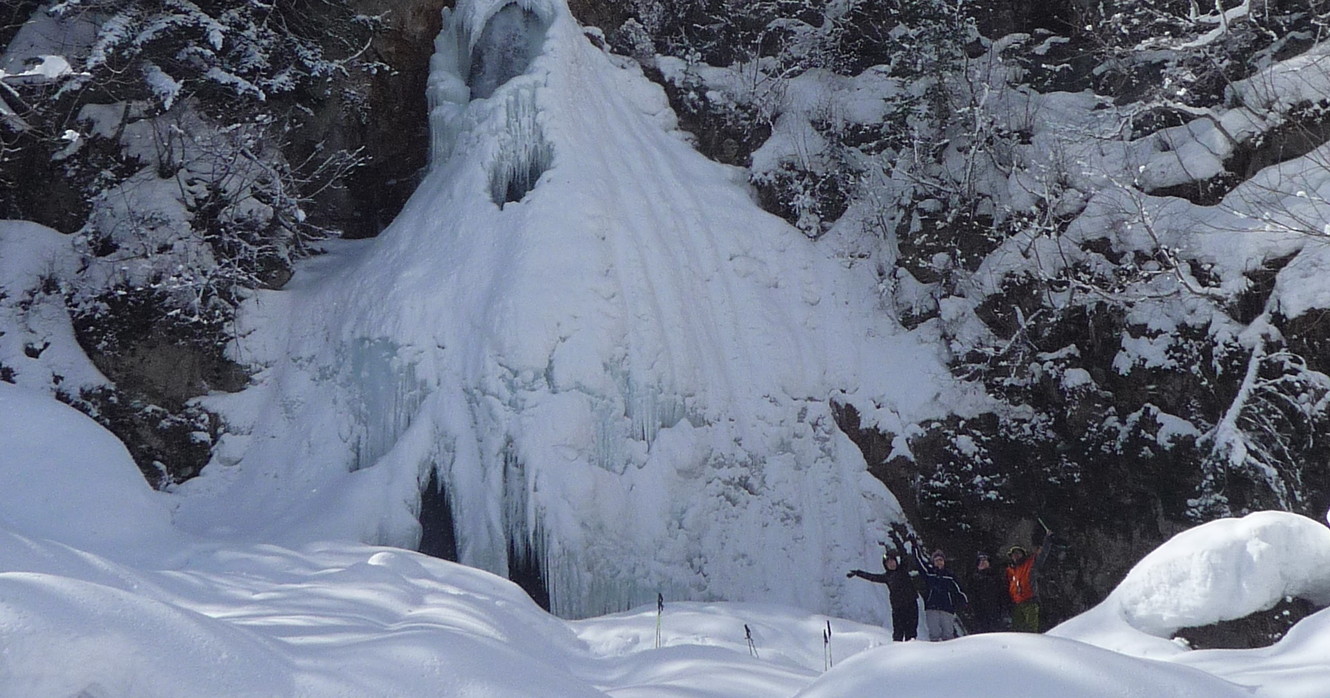 Visitors take the quad lift on the Panorama Ski Area and put on snowshoes for this snow trek to Nanataki Waterfall in winter.
The 25m waterfall freezes into a clear blue cascade, providing a surreal scene and adding a sense of poetic charm to the area for a limited time in winter.
Operating period: Late January to February (subject to change depending on weather and temperature)
Opening hours: 9:00AM -12:00PM
Fee: 7,000 yen
*Minimum number of participants: 2 people
*Reservations must be made 7 days in advance by 4:00PM
Snowshoe Trekking in Iwate Prefecture's Kenmin no Mori Forest
Put on some snowshoes and trek through Iwate Prefecture's Kenmin no Mori Forest next to the Hachimantai Mountain Hotel.
The added height might even allow you to see scenery and wild animals not normally visible.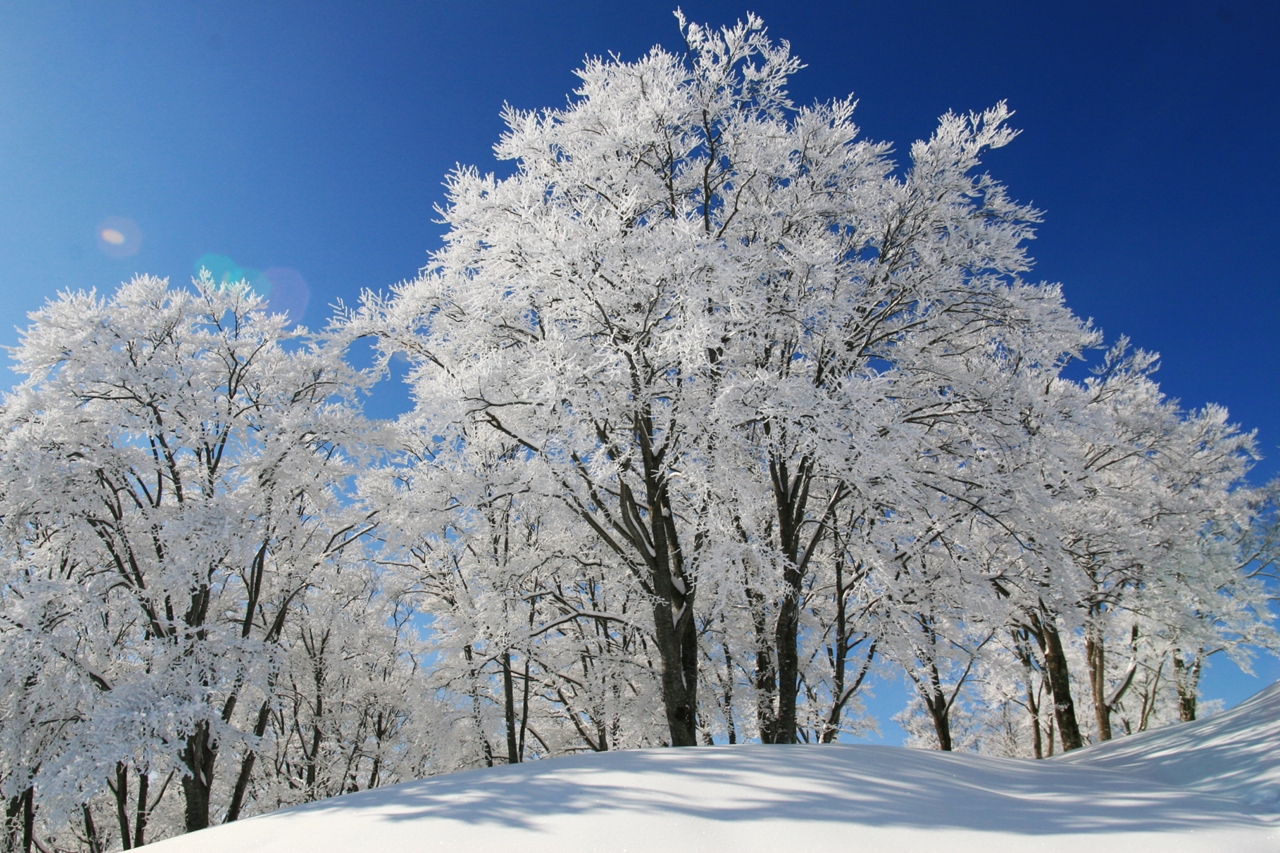 Operating period: Late January to February (subject to change depending on weather and temperature)
Opening hours: 10:00AM -12:00PM
Fee: 5,000 yen
*Minimum number of participants: 2 people
*Reservation required by 4:00PM on the day before